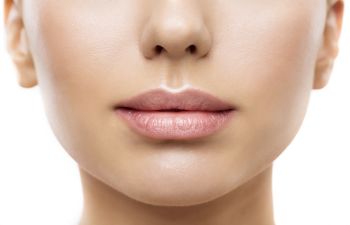 If you want to achieve the look of plump lips, there are different options available at Kalos Facial Plastic Surgery in Atlanta, Georgia.
Lip Filler Injections
Hyaluronic acid fillers such as Juvéderm are administered through a series of small injections which take about 20 minutes to complete. This non-surgical lip enhancement is very affordable, gives you immediate results, that can last up to 12 months.
Side effects are normally mild and include temporary bruising, swelling or redness, which should subside within 2 weeks. Allergic reactions to the filler are rare but can occur.
Fat Injections
For results that will last for several years and give you the most natural-looking results, autologous fat injections, also known as fat grafting, is a popular choice. This treatment consists of taking fat from another part of your body, through liposuction, and injecting it into your lips to achieve a fuller look.
While fat injections do require a bit of surgery, there are no incisions made in the lips. This procedure will require several days of downtime, depending on the extent of the liposuction that was performed.
Lip Implants
Lip implants can give you a semi-permanent lip enhancement solution. Made from silicone rubber or a biodegradable substance, implants are quickly placed using local anesthesia via a small incision that is made in the corner of the mouth. Most patients will only require 1 to 3 days of downtime.
Which Lip Enhancement Treatment Option Is Best for You?
Now that you know what's available, you may be wondering which option is right for you.  Our experienced team and Atlanta facial plastic surgeon can help you decide and be there with you every step of the way.  If you're ready to make a change and get the full lips you've always wanted, then give us a call today!
Posted on behalf of Kalos Facial Plastic Surgery
371 East Paces Ferry Rd, Suite 850
Atlanta, GA 30305
Phone: (404) 963-6665